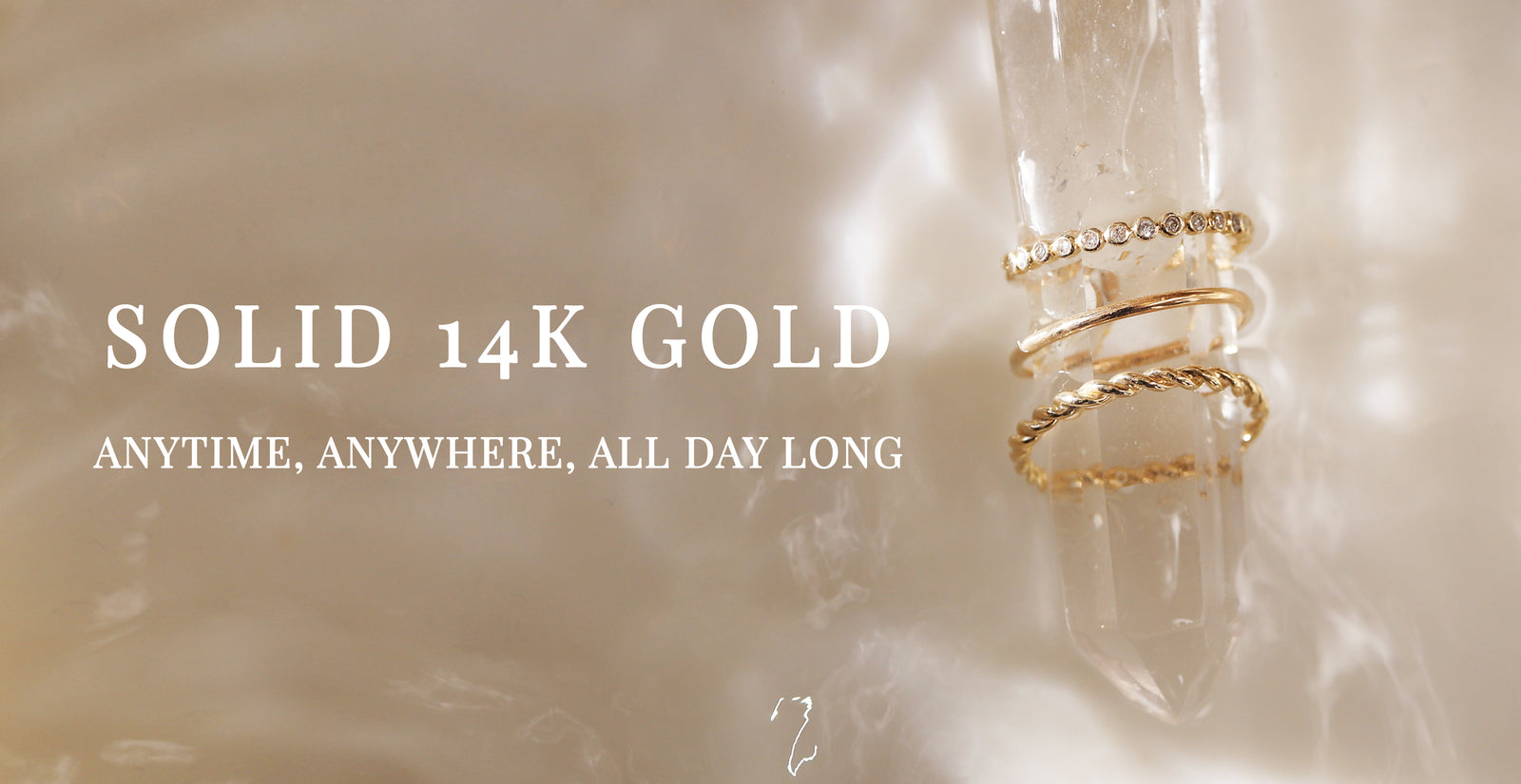 PRE-ORDER ANY OF OUR ITEMS IN 14K SOLID GOLD!
WELCOME TO OUR FIRST EVER SOLID 14K PREORDER EVENT!
See something on our website you would like in solid 14K gold, 14K rose gold, or 14K white gold?
Submit your request in the attached form and we'll then confirm the price for you. After that you can decided if you'd indeed like the piece, pay a small deposit and then we'll start production on it. Once it's ready to ship we'll collect final payment.
*Please note pre-orders take 6-8 weeks. The FRAICHE collection is not included in this event.
PREORDER TIMELINE & DETAILS
1 - Preorders will be taken from now until Jan 17th at 11:59 PM MST.
2 - Pricing on your piece will be confirmed via email by Jan 21st.
3 - Confirmation of your order is then required by you, by Jan 24th. At this time a 30% deposit will be collected.
4 - Production commences and shipping of your piece will be approximately 8 weeks later.
5 - Once ready to ship, payment is collected and your item/items will be shipped.